An economic calendar lists the dates of major news releases or events that might have an impact on currency exchange rates and the financial market as a whole.
Financial markets and currency volatility are frequently affected by these events.
Traders might use an economic calendar to see what will happen when.
Monetary and fiscal policy statements have the greatest impact on the FX market.
The economic calendar is used by traders to plan trades and to be informed of any event risks that may influence any of their open trade positions.
Beo Forex offers a free economic calendar that is updated in real time.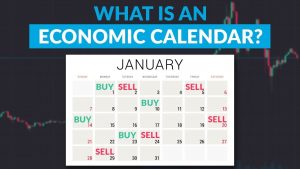 Traders can keep track of the economic developments that have an influence on their forex trading.
You may filter the Economic Calendar on Beo Forex by currencies, market effect, or trading session.
What is the Economic Calendar, and how does it work?
An economic calendar for any currencies in which a forex trader intends to take positions is one of the most significant tools of a forex trader.
A global economic calendar will typically list all of the important events for each currency on each trading day, their priorities in terms of potential market impact, release times, market consensus, and the previous result.
When the data is released, it should appear on the calendar soon.
Economic calendars generally focus on when a country's economic reports will be released.
GDP data, employment reports, central bank announcements, consumer sentiment surveys, and hundreds of other types of events are all listed on an economic calendar.
The majority of the events listed are divided into two groups:
Reports on financial or economic events that have occurred in the past.
Future financial or economic events are forecasted.
The economic calendar serves as a source of information and trading possibilities for traders.
Traders frequently time their moves into and out of positions to coincide with either an event announcement or the high trading activity that generally precedes a planned announcement.
For a trader who wants to trade the news, keeping track of the economic calendar can be especially beneficial.
If news traders can correctly predict the outcome of a news release, they can open a position just before the scheduled news and close it just hours later.